Upgrades and access to new functionality
The world changes quickly – and so should software. Frequent access to new functionality is invaluable as it allows you to quickly respond to new opportunities, new regulations and benefit from increased efficiency as improvements are rolled out. At the same time – adding new functionality and upgrading your system should not be a burden.
With Limina, as a true Software-as-a-Service (SaaS) offering, new versions are released frequently and the upgrades are managed by us, allowing you to continuously reap the benefits of all the improvement ideas from our collective client base, with minimal effort.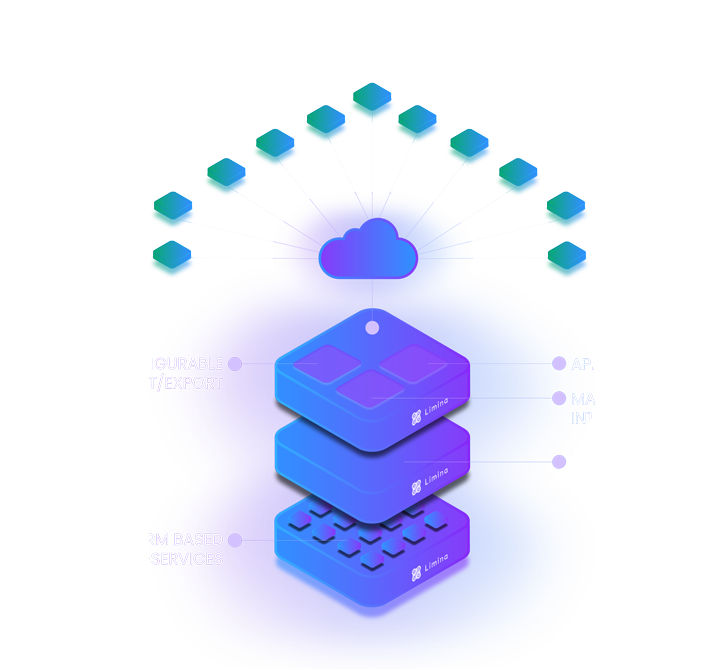 Managed upgrades – with Enterprise SaaS release cycles
Limina fully manages all version upgrades. Each new version goes through the same robust staging process that involves extensive automated regression tests and manual quality assurance of new functionality by the Limina product team. As a client, you get access to new versions in a separate pre-production (stage) environment prior to its scheduled production release.
Limina also uniquely offers an enterprise SaaS (Software-as-a-Service, i.e. cloud solution) release cycle. This means that, unlike most SaaS offerings, we don't enforce version upgrades on the same schedule to all our clients while still offering the benefits of a SaaS. For firms with strict change management policies, frequent (e.g., weekly) upgrades may be too often, which is why we also offer longer release cycles (e.g., quarterly or semi-annually) to individual clients. This is one manifestation of Limina's belief that modern investment technology solutions should fit the client, not the other way around.
"We were running one of the established hosted solutions, and certainly had some challenges. The software was very complex since it had grown over a long time, which made it difficult to onboard new team members and some portfolio managers even retreated back to spreadsheets in the end. Change management was another challenge, we had to rely on external consultants to perform upgrade projects and implement new functionality. This resulted high total cost of ownership and slow delivery of enhancements, which in the end impaired our ability to provide the best return for our investors."
CEO

, $6bn Asset Manager
Principles
We started our mission in 2014 with a blank canvas and a set of principles that we believe are critical for how an investment management solution (IMS) should be built and delivered:
OPEN
The choice of IMS should not dictate which other providers you can use. We design our platform to be 3rd party-agnostic and embrace connectivity. In doing so, you can design the optimal operating model for your firm and give front office the workflows they need to deliver alpha.
EXCEPTION-BASED
Being able to trust the data in the system is equally paramount for Front Office decisions as well as governance processes. Your team shouldn't have to spend valuable time tracking down potential issues; issues should be found and flagged automatically.
SUPPORTED BY PEOPLE THAT UNDERSTAND YOU
Our Product and Client Relations teams work closely with you and act as an extension of your own team. Our solutions are there to empower users, to make every day at work a bit easier.
HOLISTIC
An IMS should be cross-asset and facilitate holistic workflows, to allow for proper oversight and controls including portfolio compliance. With an open IMS at the core, asset-class specific capabilities such as analytics and execution can be integrated into the workflows.