Configurable Data Import & Export Engine
Limina's Investment Management Platform comes with powerful, configurable connectivity capabilities for import and export use cases, allowing you to integrate easily with in-house and 3rd party systems and service providers.

With an intuitive interface, the built-in import and export engine allows business users to map file formats to and from custodians, admins and more.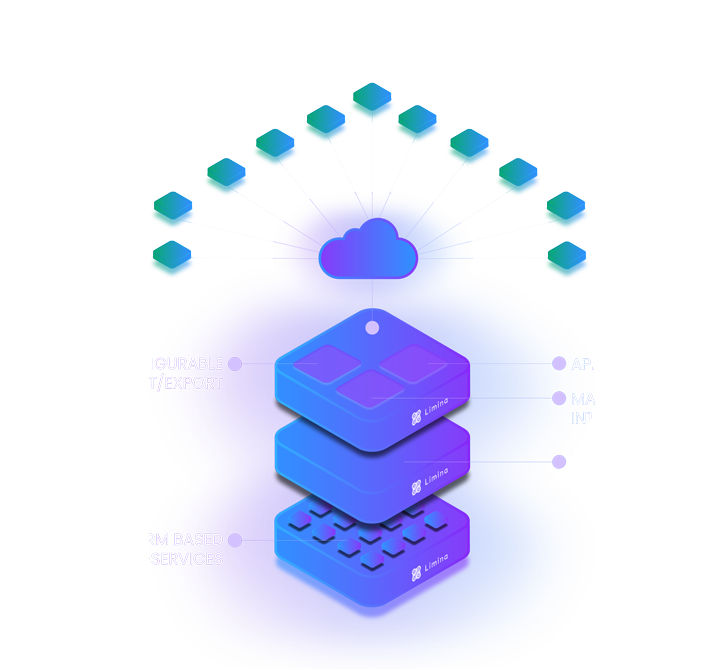 Configurable Connectivity
The configurable import/export tool is embedded into Limina's Investment Software. The import/export tool allows for easy configuration of data integrations to and from the platform - without requiring technical expertise. It enables your domain experts, such as your middle office operations team, to easily set up their own data imports. Examples of data include cash records, model portfolio weights, and ESG classifications. By giving these capabilities to the domain experts, it allows for:
Greatly accelerated time-to-market due to no IT resource dependencies. It also avoids "lost in translation" issues when converting business requirements to technical designs.
Higher overall automation level since you can now set up integrations with a few clicks, which otherwise wouldn't be feasible due to the IT cost.
Significantly lower total cost of ownership. Traditionally, building and maintaining integrations tends to be one of the most significant hidden costs of Investment Management Software. Our import/export tool automatically tests the integrations at each upgrade.
Managed connectivity is when the vendor takes responsibility for setting up and managing an integration. Limina offers this kind of solution. Usually, it's a cost-effective and stable solution for integrations that many clients share, such as trading and market data integrations.
Managed connectivity can become expensive in more specific cases, such as connecting to back-office systems/providers. For these particular cases, configuring the connectivity yourself – or with help from a consultancy firm – is usually much more cost-efficient.
You're also less reliant on the vendor when making changes. With an ETL tool, a new integration can be built without software changes, meaning you can get started right away and don't have to wait for the vendor to prioritise the given integration in their roadmap..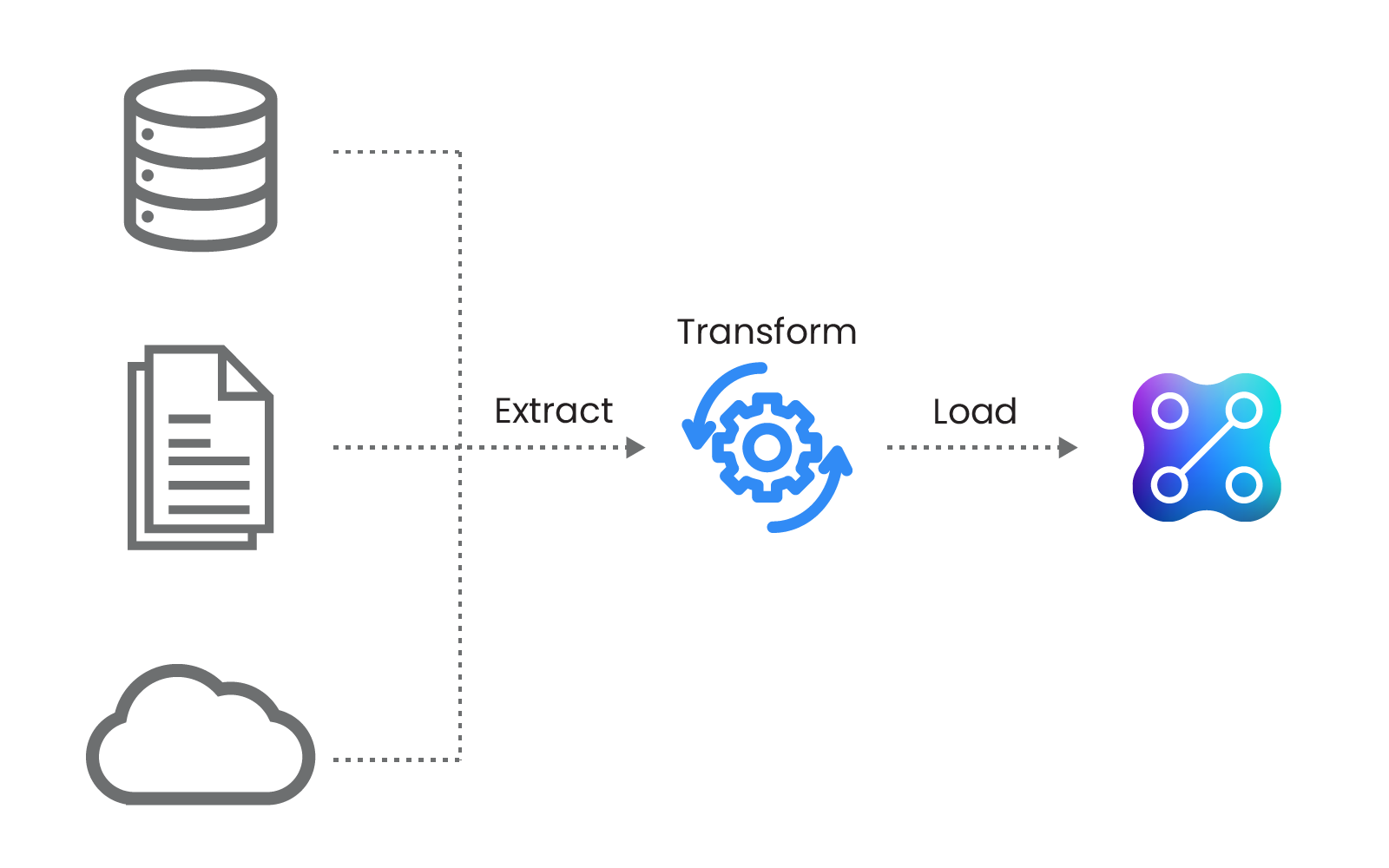 Doesn't a Broad (Front-to-Mid) Solution Reduce the Number of Connections Needed?
So-called integrated investment management solutions are, by definition, broad in scope. They usually cover at least Front-to-Mid, Mid-to-Back or Front-to-Back. Hence, there are fewer integrations between systems to manage, as several functional capabilities become natively part of the solution.
Also, you don't need an Enterprise Data Management Solution (EDM) if you have a solution like Limina. This is because Limina is an Investment Book of Record (IBOR) combined with multiple modern connectivity alternatives.
However, trading, custodians, service providers and market data integrations will always remain. You might also have specialised systems for portfolio construction, risk, performance or more that you'd like to connect.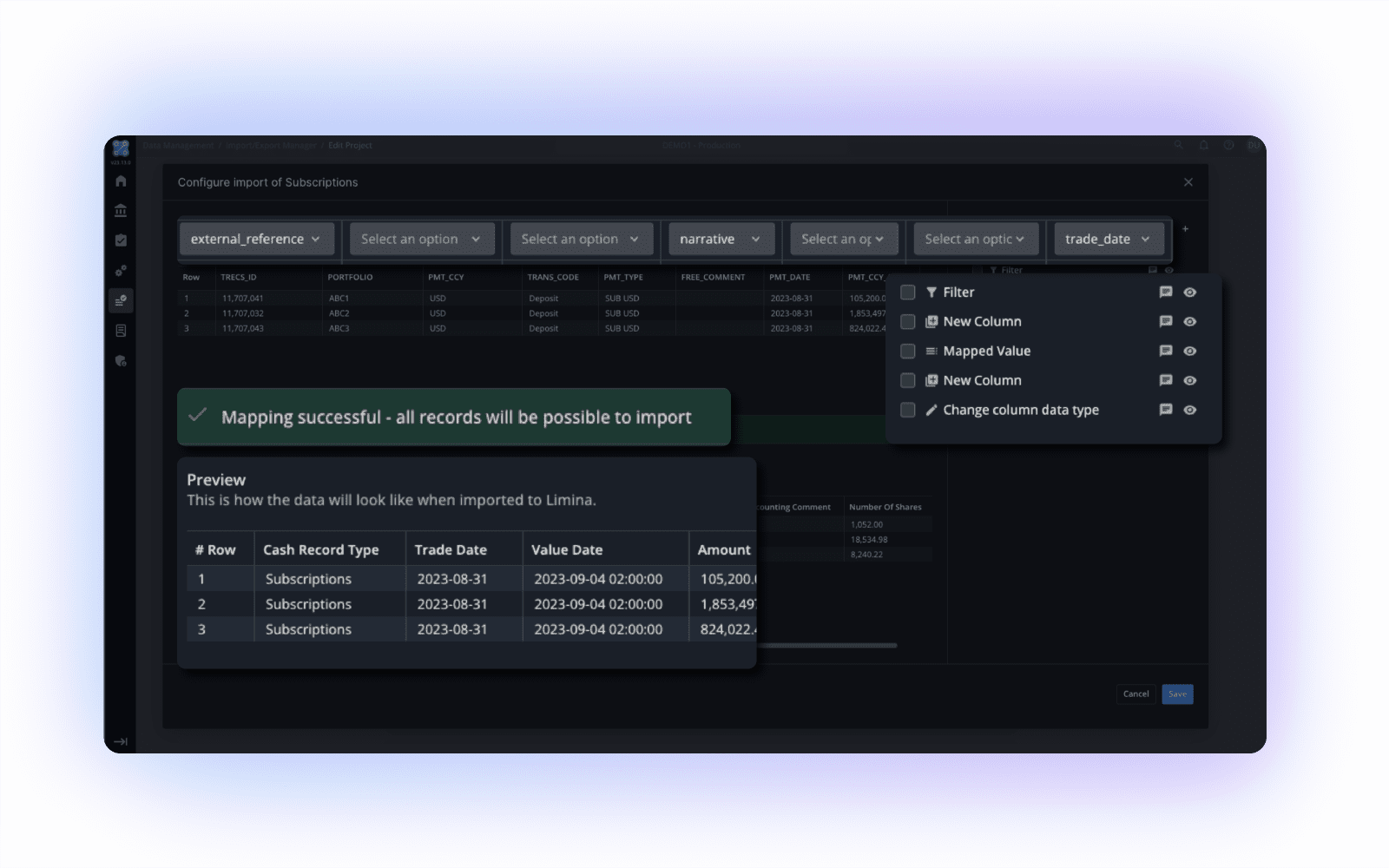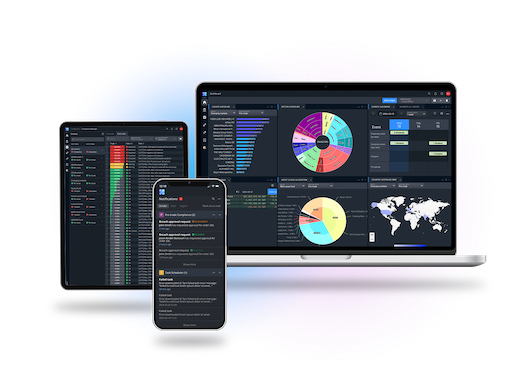 At Limina, we believe the best approach is to embrace both consolidation and interoperability. As such, we provide a broad front-to-middle office solution that covers workflows holistically while also being an open platform that connects with the broader ecosystem.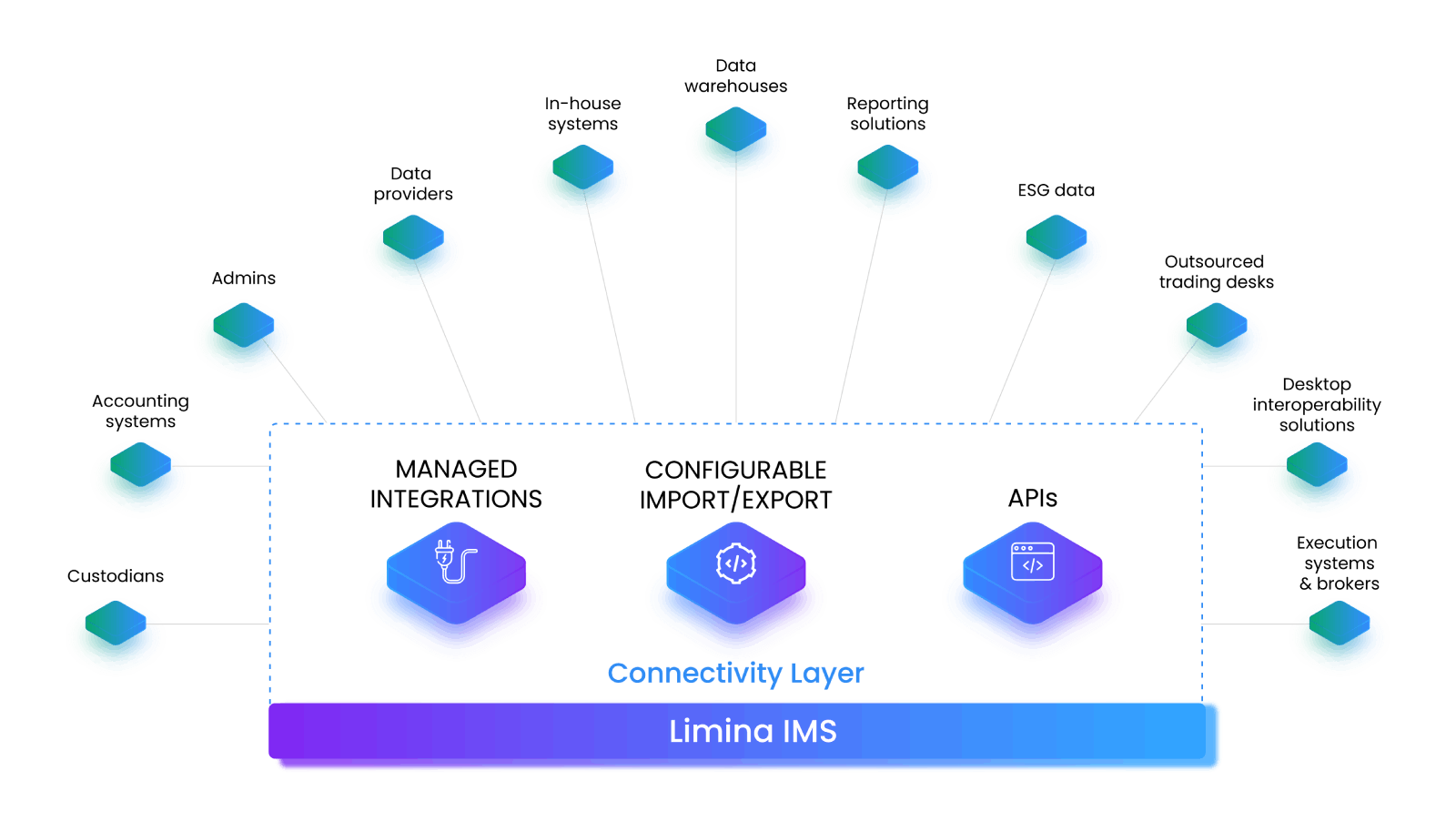 Principles
We started our mission in 2014 with a blank canvas and a set of principles that we believe are critical for how an Investment Management System (IMS) should be built and delivered:
EXCEPTION-BASED
Trusting the data in the system is essential for Front Office decisions and governance in operational processes. Your team shouldn't have to spend valuable time tracking down potential issues; the system should find and flag them automatically.
SUPPORTED BY PEERS
We believe the best customer support for Asset Managers comes when the team you work with have experience in Investment Management. Dedicated team members from the industry learn your business and can assist you most effectively.
FRONT-TO-MID & CROSS-ASSET
An IMS should be cross-asset and cover workflows from start to finish without jumping between systems. This increases productivity, allows superior oversight, and enables operational controls.