Investment Management Solution
Asset Managers rely on Limina to unlock a new era of data management and order & portfolio management workflows, enabled by Limina's fresh approach to investment management software. Our cloud-native Investment Management Solution (IMS) makes this possible.
Limina's investment and portfolio management system is intuitive yet powerful. This is enabled by leveraging modern technology to help improve investment workflows. It reduces operating costs and mitigates operational risks while allowing for more confident investment decisions.
A real-time platform - built from scratch for today's requirements.
Limina IMS is a cross-asset platform that includes a feature-rich OMS and a real-time IBOR. It's designed and built from the ground up since 2014, in the cloud and browser from day one. This is in opposition to legacy tools and systems, that are often used as the core of "new" platforms, which brings their silo-based and scalability issues with them.
The Limina IMS provides your whole team with a complete and accurate real-time view of data (current, forward-looking, and historical) when and where you need it – that is: embedded into the investment lifecycle.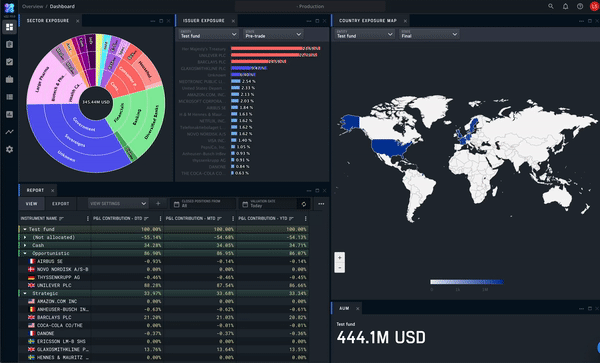 Empower your team - with exceptional modern technology
When combining the power of traditional solutions with the speed and intuitiveness that now are expected from modern web-based solutions, Limina offers your team:
Complete, accurate and real-time data – so your cash and portfolios are always right

Flexible - yet intuitive - solutions for complex workflows. Our microservices architecture and full API coverage unlock unlimited potential for extending and/or replacing specific workflows, without the scalability and upgrade issues caused by custom code

A fully web-based product – i.e. access your workflows and accurate data from anywhere and any device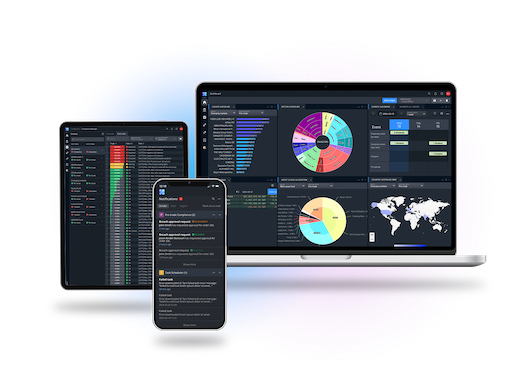 Working with your existing solutions
While our platform is independent and doesn't rely on using any specific third parties, we do have an extensive ecosystem of partners and pre-built integrations to many of the most popular services used by asset management firms:
Extensive workflow and data integrations with terminal solutions and market data providers

Integrations with prominent EMS solutions and outsourced trading providers, such as Bloomberg EMSX & TSOX and CF Global

Out-of-the-box connectivity to performance and risk solutions

Integrated analytics from companies such as Bloomberg; natively connected in portfolio views and order raising workflows

Extensive custody and fund accounting integrations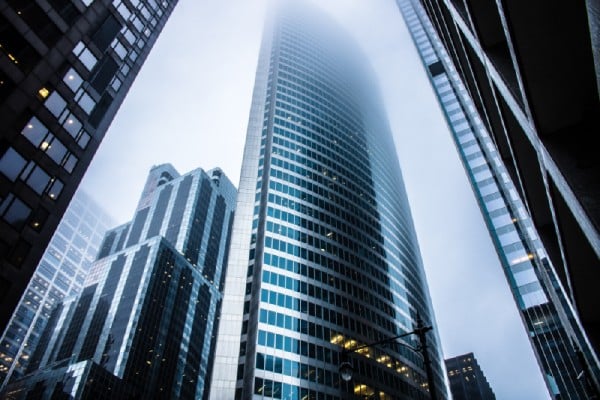 An open platform - easy to extend and integrate
Limina IMS is developed on an event-based, micro-services cloud technology platform. It's designed as an API-first open platform, making the product easy to extend and integrate with third-party solutions and data, with embedded data quality controls to ensure data quality and consistency.
This approach also allows for quick and low-risk phased implementations since some functional areas can initially remain separate and become integrated over time.
"Within our 2021 survey, 56% of the survey respondents saw 'flexibility' as the primary driver for cloud adoption. Cost and speed didn't really factor in. The cloud is offering more optionality to investment management firms."

Dave Nathan, former Associate Director, Alpha FMC (now head of change, Fidelity International)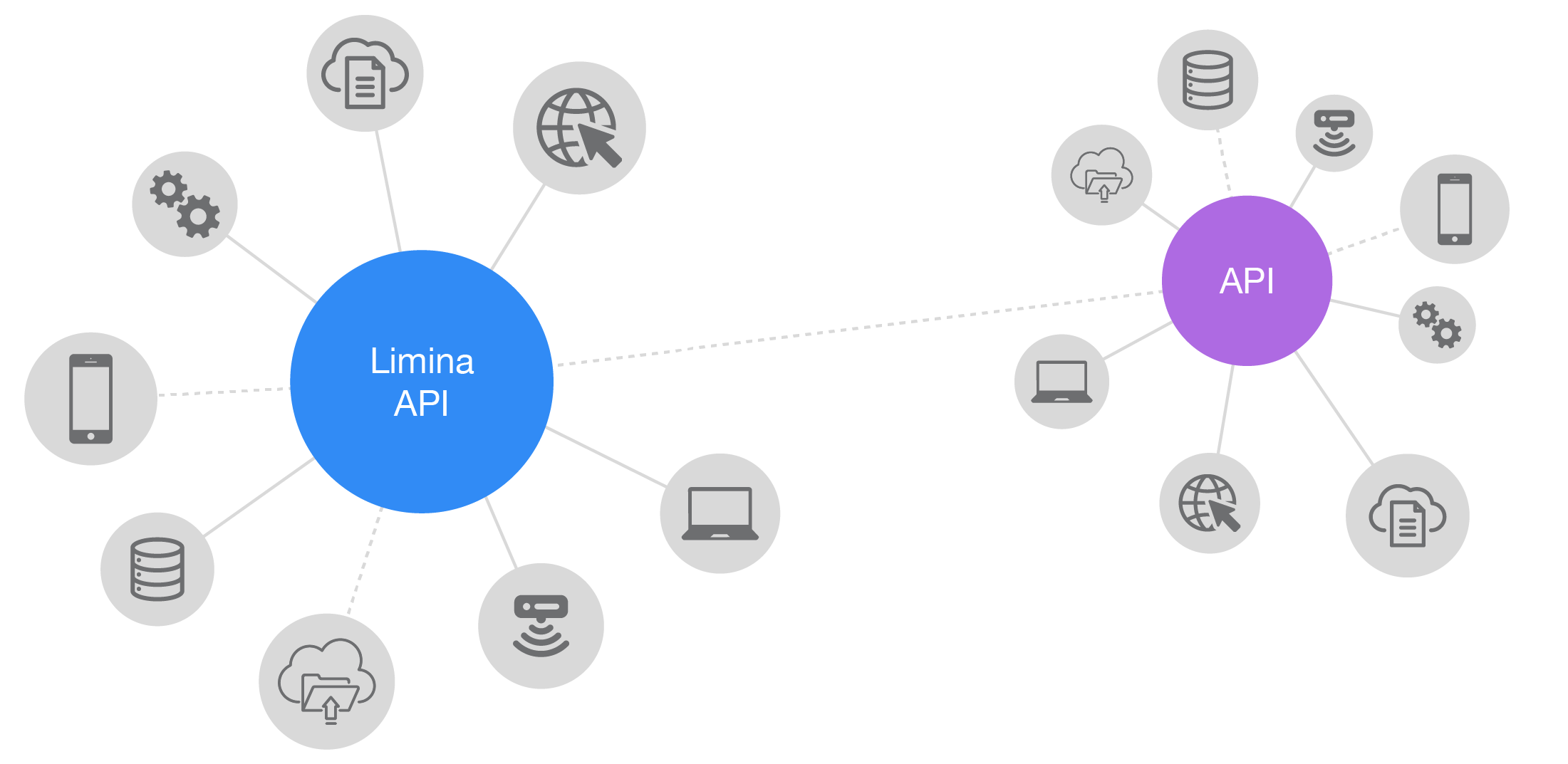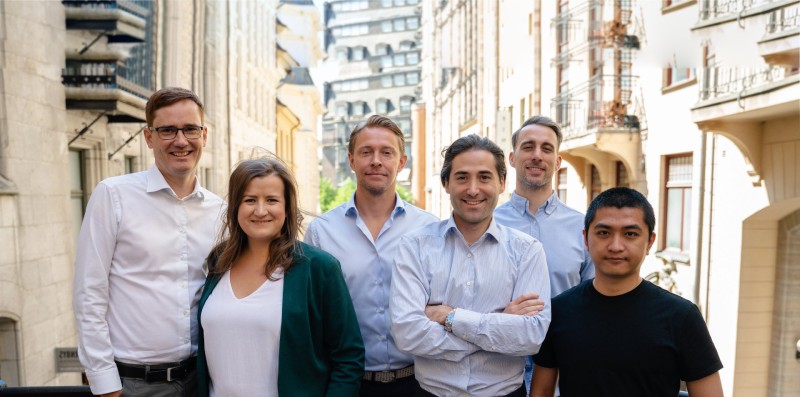 Supported by a team that understands you
Each member of our customer success team has hands-on experience from asset management firms. You'll have a dedicated cross-functional team at Limina who'll get to know you and stay with you. Our team will work together with you on everything, from the initial setup to questions arising in production.
We're passionate about helping you get the most out of the solution, and are continually gathering feedback to improve the product. Our aim is to work in close collaboration with our clients, to the point that we essentially become an extension to your own team.

"One of the most surprising and overwhelmingly positive learnings has been the collaborative atmosphere catalysed by the transition. We have established a relationship with Limina that is imbued with regular feedback, collaboration, and a test-and-learn approach. Alquity has benefited tremendously from the system being adapted to our needs, from being listened to and from beta-style testing."

Liam Kelly, Head of Operations, Alquity Investment Management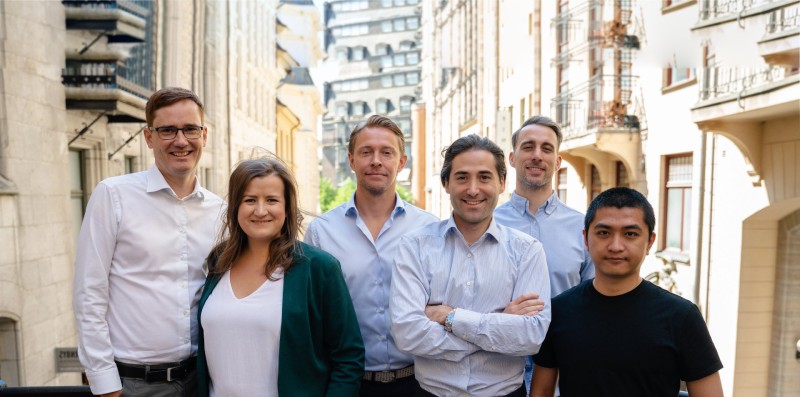 Principles
We started our mission in 2014 with a blank canvas and a set of principles that we believe are critical for how an investment management solution (IMS) should be built and delivered:
OPEN
The choice of IMS should not dictate which other providers you can use. We design our platform to be 3rd party-agnostic and embrace connectivity. In doing so, you can design the optimal operating model for your firm and give front office the workflows they need to deliver alpha.
EXCEPTION-BASED
Being able to trust the data in the system is equally paramount for Front Office decisions as well as governance processes. Your team shouldn't have to spend valuable time tracking down potential issues; issues should be found and flagged automatically.
SUPPORTED BY PEOPLE THAT UNDERSTAND YOU
Our Product and Client Relations teams work closely with you and act as an extension of your own team. Our solutions are there to empower users, to make every day at work a bit easier.
HOLISTIC
An IMS should be cross-asset and facilitate holistic workflows, to allow for proper oversight and controls including portfolio compliance. With an open IMS at the core, asset-class specific capabilities such as analytics and execution can be integrated into the workflows.