Trade Order Management Software
Buy-side institutions rely on Limina 's trade order management system to empower their front office (portfolio managers and traders) with better decision support and more efficient order management workflows.
Limina's order management system (OMS) is a nimble solution combining ease of use with the sophistication level needed to support institutional asset managers' needs in terms of order raising, modelling, pre- and post-trade compliance and trading workflows.
Like the rest of Limina IMS, the OMS is multi-asset and powered by our real-time IBOR, ensuring you have an accurate and complete view of your portfolio at all times throughout the trade lifecycle.
Move quickly, with complete control
When managing orders, efficiency and confidence in decision-making is crucial. Limina IMS provides you with intuitive and streamlined workflows that help you get the job done quickly - regardless of asset class or style of investing:
Flexible portfolio rebalancing to easily adjust inflows, against model or re-allocating

Quick order entry with quantity calculators and multi-entity allocation

Program trading (incl. import list from external systems)

Option/future strategies

Add/unwind from portfolio view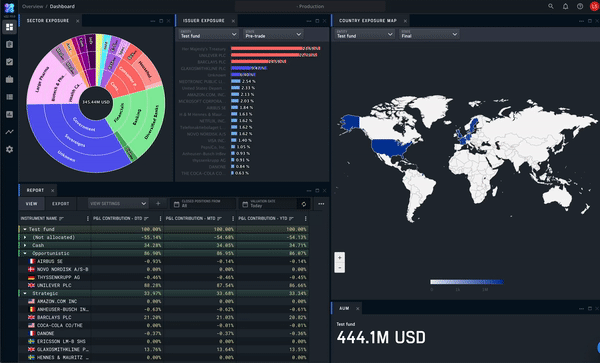 By balancing ease of use and flexibility, we have carefully designed these workflows to work intuitively out of the box but still be possible to tweak to your preferences:
Configurable order parameter rules to save time when entering orders

"What If" checks to see impact on cash and compliance before committing

Fast compliance checks that are seamlessly integrated in the order raising process, with workflows to manage exceptions

Configura

ble

permissions and four-eye controls
Example: Portfolio rebalancing
Rebalance whole portfolios efficiently against models with a powerful iterative workflow to manage exceptions, and run simulated compliance checks to ensure that the program doesn't breach any compliance rules: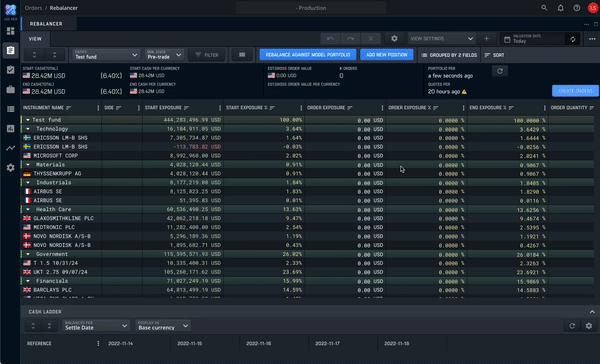 Example: Quick order entry
Create orders at speed with complete control with quantity calculators, order parameter automation rules, and seamless compliance checks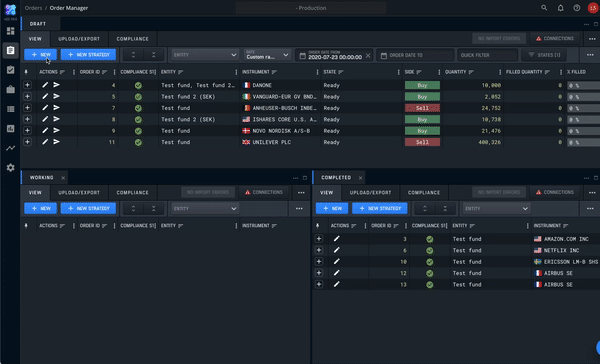 Example: OTC trading
Flexible workflows for OTC derivatives leveraging Bloomberg tools such as OVML
A multi-asset platform – capable of scaling with your business
"Make sure everything runs like clockwork and be ready for my every move."
Job description from George Soros to his CTO Ulf Svensson (Limina's CRO) in 1993 – you can read the full story here. This is as true today as it was back then.
By partnering with Limina, you get a platform that can handle your investment strategies both today and in the future.
Limina IMS was designed from the ground up as a cross-asset platform. By not being burdened with old-school silos of asset-classes, functional modules or technical limitations, we provide inherently cross-asset solutions with workflows that are designed end to end to provide an excellent user experience regardless of investment strategy.
For example, all workflows and screens are cross-asset but change dynamically to show the relevant information for each asset where applicable, which reduces the learning curve while still providing the tools suitable for the job. In addition, pricing and analytics can be sourced from external providers of your choice to ensure that best-of-breed data can be utilised.
Be up and running quickly with managed trading integrations
Limina IMS includes numerous order integrations across different asset classes that we manage fully for you, making sure they are always live. Examples of out-of-the-box integrations include:
Bloomberg trading solutions

Direct broker connections

Outsourced trading provider integrations

OTC derivatives workflows via file-based workflows

Fund trading integrations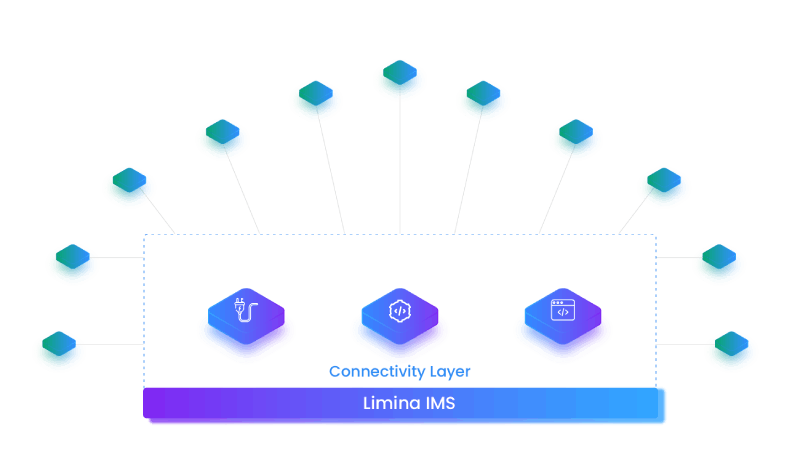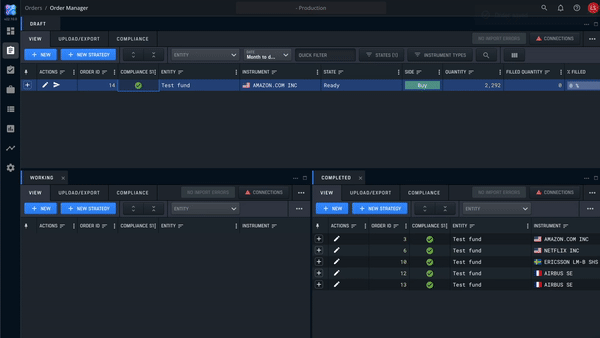 Fast and effortless compliance
Pre-trade compliance is seamlessly integrated with the order-raising workflows, including intuitive workflows for viewing rule usage and managing breaches. The same quality controlled data and engine is used through "what if" scenarios, pre-trade checks and post-trade, making sure you have consistency between the various compliance controls.
The rules engine comes pre-configured with a large number of standard template rules (incl. UCITS). In addition, it can be extended with custom rules such as concentration limits, restricted lists, and cash ladder checks so you can trade with the confidence that no regulatory or internal rules will be breached.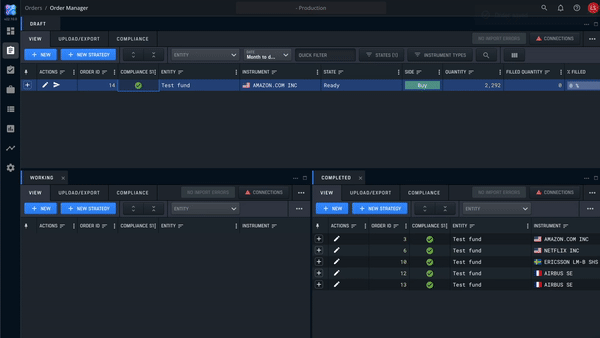 "Our organisation is required to support some bespoke compliance rules, which we understood were not going to be available 'out the box'. This was a key consideration in our choice of partner, and we worked closely with Limina and our business users to design appropriate solutions, which are now used on a daily basis, helping to streamline our processes and optimally manage our risk."

Business Analyst, $11bn Asset Owner
Principles
We started our mission in 2014 with a blank canvas and a set of principles that we believe are critical for how an investment management solution (IMS) should be built and delivered:
OPEN
The choice of IMS should not dictate which other providers you can use. We design our platform to be 3rd party-agnostic and embrace connectivity. In doing so, you can design the optimal operating model for your firm and give front office the workflows they need to deliver alpha.
EXCEPTION-BASED
Being able to trust the data in the system is equally paramount for Front Office decisions as well as governance processes. Your team shouldn't have to spend valuable time tracking down potential issues; issues should be found and flagged automatically.
SUPPORTED BY PEOPLE THAT UNDERSTAND YOU
Our Product and Client Relations teams work closely with you and act as an extension of your own team. Our solutions are there to empower users, to make every day at work a bit easier.
HOLISTIC
An IMS should be cross-asset and facilitate holistic workflows, to allow for proper oversight and controls including portfolio compliance. With an open IMS at the core, asset-class specific capabilities such as analytics and execution can be integrated into the workflows.