In 2014, Kristoffer Fürst found himself in rural Kenya with a laptop, an idea, and a lot of time. Such circumstances may not sound like the standard setup for launching a business. But Kristoffer wasn't after something standard — he was out to create something unique.
Today, Kristoffer leads the business that grew out of those early lines of code carved out in the Kenyan countryside. Alongside Chief Revenue Officer Ulf Svensson, Kristoffer serves as Chief Executive Officer of Limina.
Kristoffer and Ulf need a broad map to trace the origins of Limina.
But despite all the places that built Limina, from Wall Street to London and Italy to Kenya, there's a strong constant that customers can count on.
That's the mission that drives the business: to help asset managers overcome fragmented workflows and increase confidence in data and oversight.
Meet Kristoffer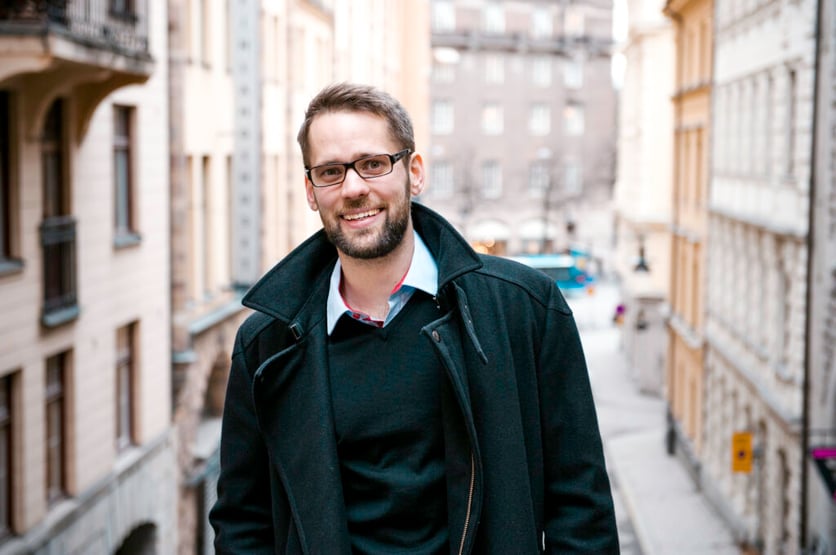 After earning a master's degree in mathematics, Kristoffer assumed he was destined for academia—but his path quickly veered in another direction. Kristoffer attended a student event at the Royal Institute of Technology, where he met Mattias Karlsson, the chief data officer at Handelsbanken. Mattias saw Kristoffer's potential, and he gave him a job automating manual steps in traders' work.
His time at Handelsbanken cemented his path into investing. Kristoffer left Handelsbanken to work on fixed income and derivative funds in Stockholm and in London with Brummer & Partners. There, he helped deliver technology designed to aid decision-makers.
The more Kristoffer learned in this role, the more frustrated he grew.
The portfolio managers trusted him to get the information they needed, so when the numbers were incorrect, the traders held him responsible. His colleagues needed something Kristoffer couldn't give them: real-time, accurate and complete portfolio data, only possible with a portfolio management technology solution. But that technology didn't exist — not yet.
By the summer of 2014, Kristoffer was ready for a sunny holiday in a little village in Italy, but his travels didn't take him far enough to forget his frustrations. One afternoon, he discussed his challenges over homemade wine on the balcony of a friend's family home. His friend couldn't understand why Kristoffer wouldn't start a company that fixed his problems. Soon, Kristoffer ran out of answers.
The company was born that day. The village's name? Limina.
After he returned home, Kristoffer met his future wife, who revealed her plans to move to Kenya to volunteer as a teacher. She and Kristoffer had been dating for only a few weeks, but he asked to come along, and she agreed.
Kenya gave Kristoffer the time and space he needed to start solving the problems he'd left behind. He wanted to build a portfolio management technology system that filled a hole in the vendor market: something that wasn't too rigid or too flexible; something that fit asset managers' workflows; something that could give special attention to mid-tier investment managers. And, above all, something that gave portfolio managers the data insights they needed.
Meet Ulf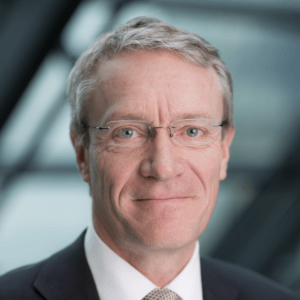 When Ulf joined Limina in 2018, he had spent 19 years on Wall Street and another two decades working for George Soros, Bloomberg, and several hedge funds. He can trace a clear trajectory through all the jobs that have made his career, from tennis instructor to Chief Technology Officer. They've all had to do with problem-solving, innovation, and trying to help people.
Ulf's parents wanted him to be a doctor. But when he started his first job after his military service, he got a PDP 11, a "mini"-computer that took up half a room. He started to program.
Ulf spent the early days of his career at Digital Equipment until SE-Banken brought him to New York. There, he started building solutions for investors. In one of his early roles, he and his team constructed the first keyboard and mouse that could be used with multiple PCs — an essential tool for traders at the time.
The room also piqued the interest of billionaire investor George Soros. When George hired Ulf, he gave him two tasks: to make sure everything worked seamlessly and to anticipate his every move. To Ulf, the job sounded simple: "Is that all?" George leaned back in his chair, folded his hands, and laughed. "Yeah, that's all."
After eight years with George, Ulf helped start a hedge fund with a senior partner from Goldman Sachs, followed by a stint at Deutsche Bank. He racked up 19 years on Wall Street before taking a job as Chief Technology Officer at a large hedge fund in England and spending six more years at Bloomberg.
Then he met Kristoffer. As an innovator, Ulf saw himself as part of the finance industry's mess— and he still does. When Kristoffer offered him the chance to help "unmess" it by joining Limina, he jumped.
Turning problems into solutions
As industry veterans, Kristoffer and Ulf know what happens when systems fail. They've seen the reality portfolio managers face when they can't see their holdings or lose access to markets.
In these moments, users need to know the answers to three questions:
What's the problem?
When is it going to be solved?
What can we do to ensure it doesn't happen again?
Kristoffer and Ulf believe technology needs to provide fast, honest answers to these questions. They founded Limina out of frustration with technology that hindered business instead of helping it.
The available solutions fell short of demand: they didn't understand the nuances of the individual client, and they were designed to fit the vendor's operating model instead of the client's.
That's why they built Limina and its portfolio management technology that helps make the lives of asset managers easier.
If you want to get in touch, please connect with Ulf or Kristoffer on LinkedIn, or contact our team now. Alternatively, learn more about Limina by clicking below.