Supercharge your investment management with a modern technology platform
By adopting a modern Investment Management Platform, asset managers realise significant benefits such as reduced operational risk, improved decision making and more rapid business development. With Limina's Investment Management Platform, you get the platform you need to start your transformation journey into becoming a modern tech-enabled business with the agility to make the most of the opportunities of today and the future.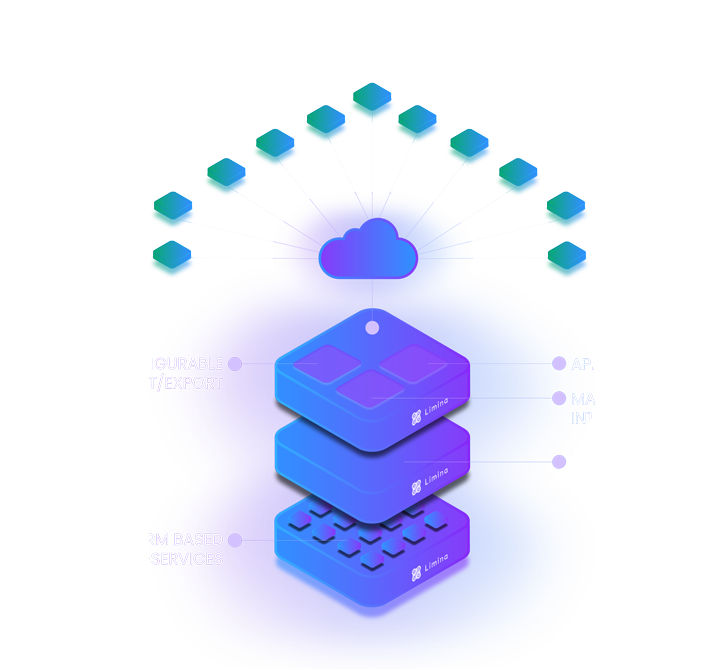 A nimble and scalable platform enabling growth
Many firms find themselves stuck in a legacy architecture where data and functionality are separated into silos, with complex integrations to connect these in workflows. This results in a large overhead that slows down change projects and limits the overall automation level feasibly achieved.
Adopting a modern open platform architecture will allow you to move away from slow and costly IT change projects and transition to an agile delivery model that lets you easily add new products, increase productivity, gain better oversight, and innovate – both at speed and scale.
Limina's pioneering cloud-native open platform architecture - developed since 2014 and in production since 2015 - is optimised for delivering business value:
Real-time views of data powered by an event-driven microservice architecture
Powerful connectivity capabilities with full API coverage and configurable import engine, allowing for automation and/or extensions to workflows without custom code
Cloud-native (which significantly reduces the IT footprint)
Enables efficient outsourcing initiatives through flexible connectivity and by allowing the outsourced team to work in the same platform
A unified and extensible data model that can be used to gather usable insights and power third party solutions without the risk of data discrepancy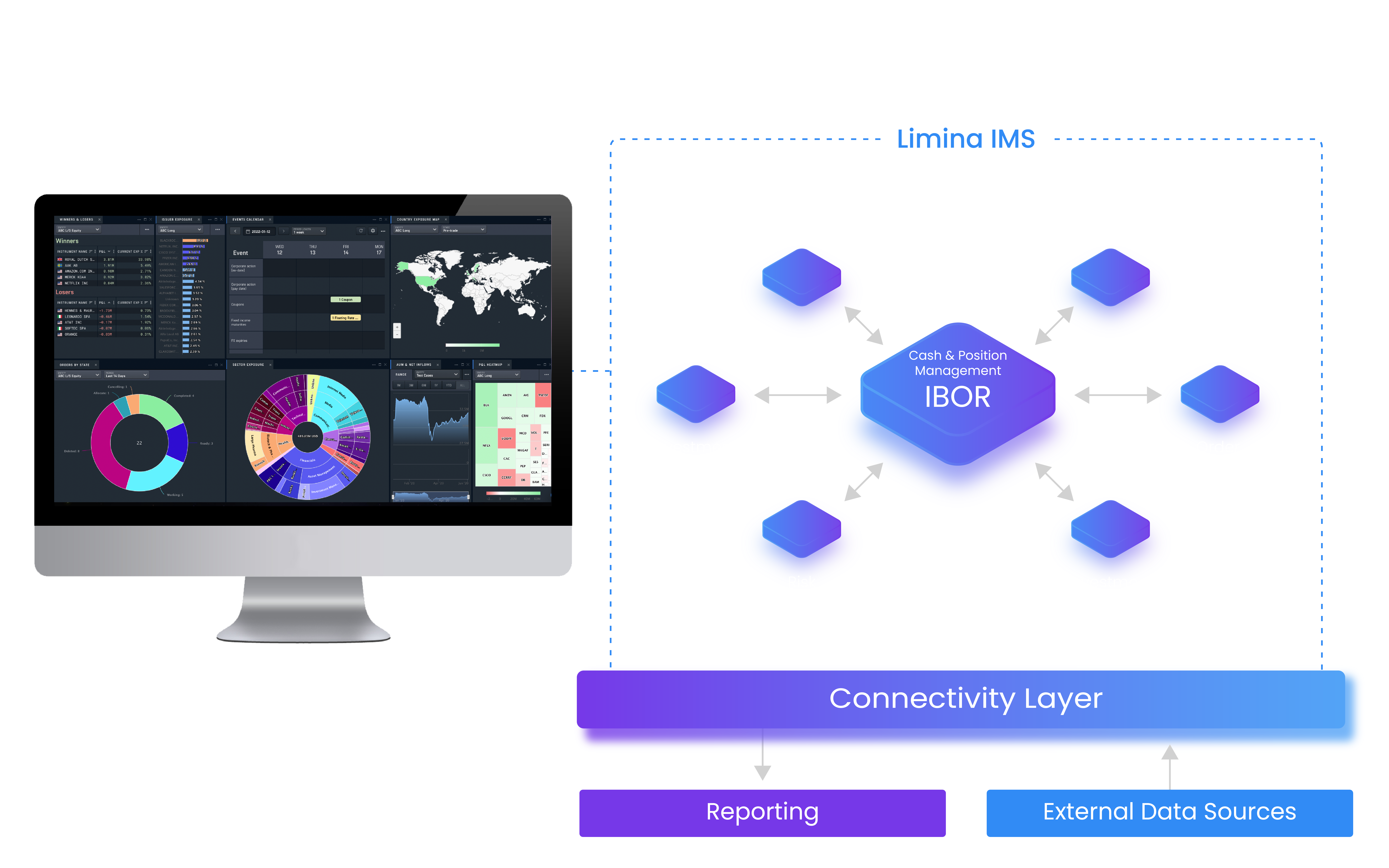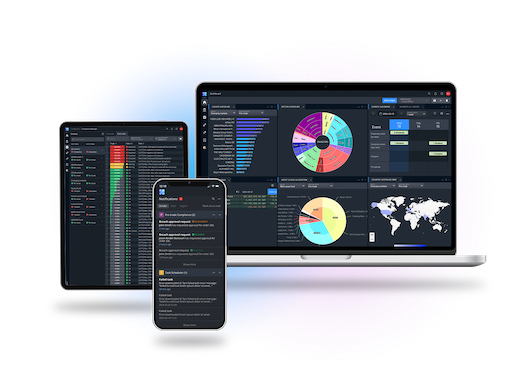 Modern technology to empower a distributed workforce
The pandemic changed the role of technology in the operating model of investment managers. As many firms adopt a hybrid remote model in response to changed employee preferences, it presents a long-term challenge to ensure that processes remain efficient and robust. At the same time, a new generation of investment professionals is increasingly expecting more from their technology solutions. Therefore, empowering your team with modern technology will also be a key competitive advantage in the long-term recruitment and retention of talent.
Some examples of tangible benefits your team will see from using Limina's cloud-native investment technology include:
Accessing the system instantly wherever you are via a web browser (no more VPN!)
Working efficiently with low-latency solutions that run just as fast on your old home laptop as your office workstation
Viewing alerts on your phone in meetings or when traveling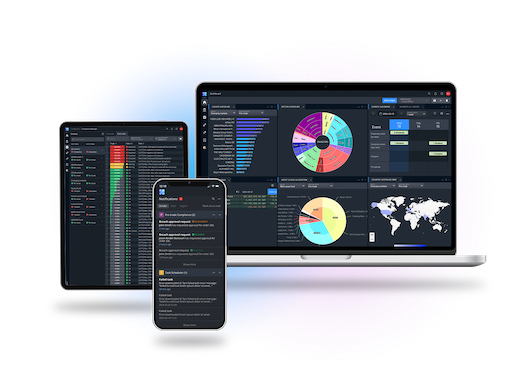 "With an on premise system, upgrades take a considerable amount of time and effort, and generally we upgrade annually – meaning we have to wait a long time for software improvements. It also means we have to spend valuable resources on non-core activities such as hosting and IT maintenance. With the current cyber environment and frequency of security patching, on critical systems for us this is a manual, out of hours, process that means Production systems are unavailable. We are strategically moving to SaaS for some critical systems, so that not all our key systems are running on the same environment, so makes BCP/DR more layered – and gives us more options, and less likelihood of all systems outage."
Head of Technology, $9bn Asset Manager
Lower the cost of active management
Continuing fee pressure, increasing regulatory requirements, and investor demands for transparency and reporting are all positive challenges for the overall industry. It is forcing investment managers to do more - with less.
A big part of the solution can come by revising your technology landscape:
T

rue c

loud technology provides a significant cost reduction compared to traditional solutions

.

More than just server and direct IT costs, the total cost of ownership of old technology is exacerbated by the

resources

needed to run these solutions

due to their complex upgrade projects, BCP routines and more.

Unlock exception-based workflows, where your team can focus on issue resolution and let the system handle issue identification. This is another way of saying:

less

manual tasks and more focus on investment returns

Let the system quality control data for you

(scroll down for more details…)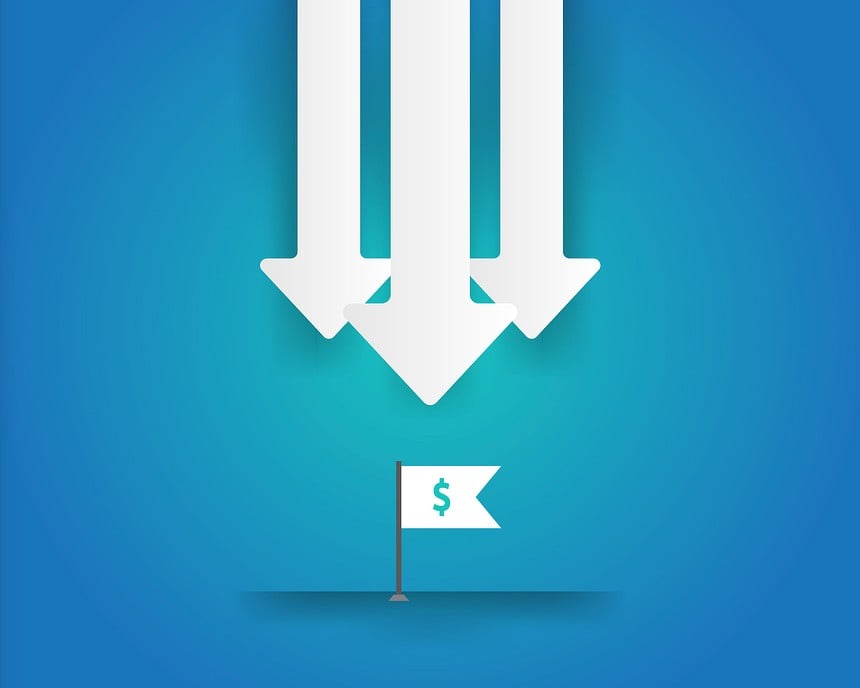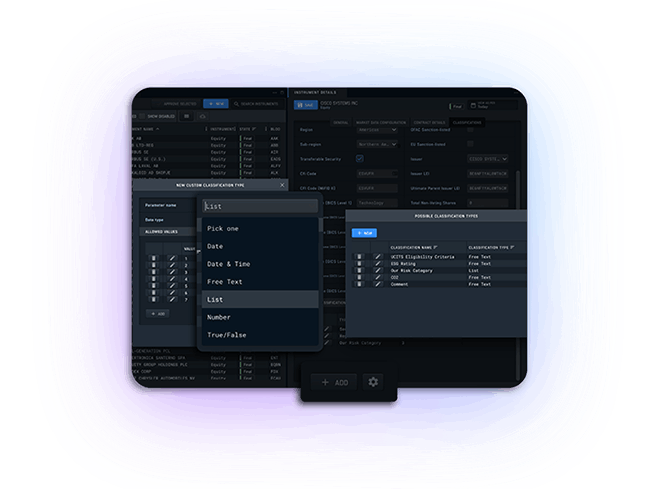 A unified and extensible data model to power your business
The benefit of a centralised data set, standardised across asset classes and functional areas, is fundamental to avoid data synchronisation issues (data gaps, timing issues, cost of maintenance). When properly implemented, the whole team, from portfolio managers and traders to compliance and operations, all see the same view at the same time.
For this to work in practice, a key requirement is that the data model is fit for purpose - for everyone in the team:
Can the data be trusted (e.g., are there quality control processes in place including for proprietary data sets)?
Can data be viewed in different states (e.g., confirmed vs. preliminary; pre-trade vs. settled)?
Are data models data vendor agnostic, or is everyone enforced the same market data vendor regardless of what other solutions (e.g., terminals) they use?
Can data be enriched to include information needed for the various teams? (e.g., analytics for portfolio managers, classifications for compliance rules, etc.)
Are data models properly centralised or divided into silos, requiring inefficient collation to get to a full portfolio view (e.g., are there different definitions of a transaction depending on asset class)?
These considerations have been fundamental to how data models and APIs have been designed in Limina IMS. The result is a platform that is natively suitable to be the central source of truth to power use cases across the whole investment team.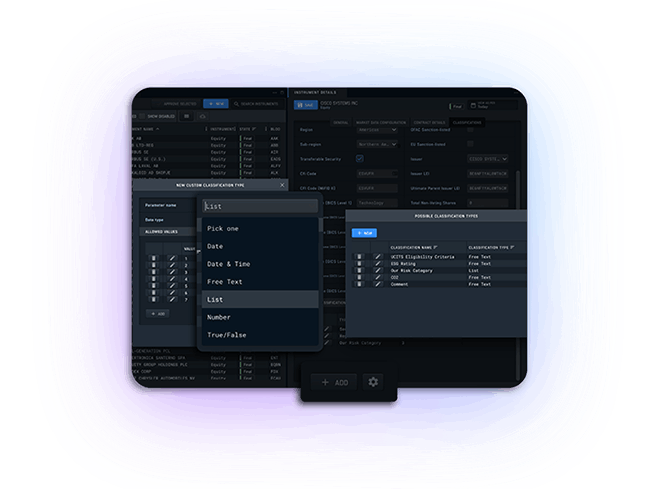 Open platform architecture that fits into your partner ecosystem
At the core, Limina IMS is an open platform architecture that advocates connectivity and smooth end-to-end workflows, regardless of whether those workflows involve 3rd party solutions or not. Unlike closed-ended platforms, Limina IMS is not limited to any specific 3rd party solutions and does not enforce specific ones to be used. Instead, connectivity is a key component of the system design:
Managed integrations - the platform contains managed, out-of-the-box connectivity towards our partner ecosystem, which includes many of the most popular industry solutions in market data, analytics, trading, and performance & risk solutions

Configurable import & export - Limina IMS includes a unique configurable import/export application in which non-technical users can easily design integrations using intuitive drag & drop functionality to allow for automation of many workflows that

traditionally have been

manual (e.g., file-based integrations with in-house systems)

APIs - the platform's micro-service architecture exposes full API coverage (REST APIs for HTTP requests and WebSocket APIs for streaming data), enabling any data or actions within Limina to be integrated with or extended by outside solutions.
On top of integrations sits a data quality control framework that can be leveraged to monitor integrations from a timing and data quality perspective.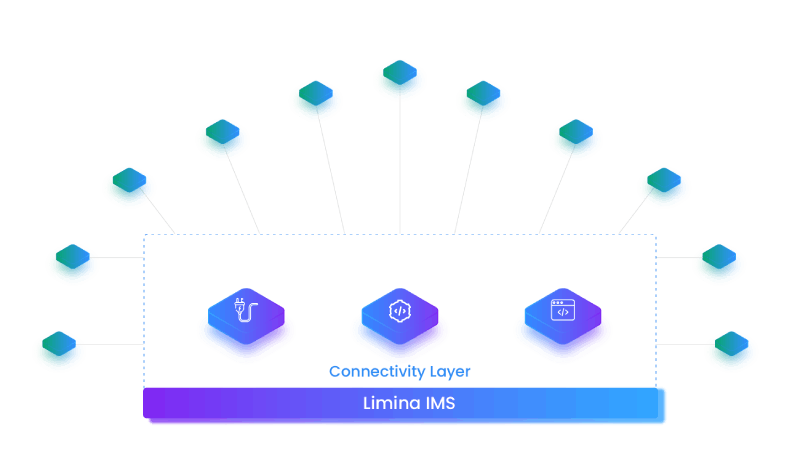 Principles
We started our mission in 2014 with a blank canvas and a set of principles that we believe are critical for how an investment management solution (IMS) should be built and delivered:
OPEN
The choice of IMS should not dictate which other providers you can use. We design our platform to be 3rd party-agnostic and embrace connectivity. In doing so, you can design the optimal operating model for your firm and give front office the workflows they need to deliver alpha.
EXCEPTION-BASED
Being able to trust the data in the system is equally paramount for Front Office decisions as well as governance processes. Your team shouldn't have to spend valuable time tracking down potential issues; issues should be found and flagged automatically.
SUPPORTED BY PEOPLE THAT UNDERSTAND YOU
Our Product and Client Relations teams work closely with you and act as an extension of your own team. Our solutions are there to empower users, to make every day at work a bit easier.
HOLISTIC
An IMS should be cross-asset and facilitate holistic workflows, to allow for proper oversight and controls including portfolio compliance. With an open IMS at the core, asset-class specific capabilities such as analytics and execution can be integrated into the workflows.